COMPANY NURSE INJURY HOTLINE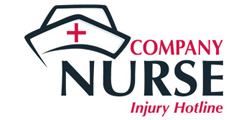 In case of workplace injury: (888) 375-0280
Available 24 hours a day
STEPS
Injured worker notifies supervisor.

Supervisor/Injured worker immediately calls injury hotline.

Company Nurse gathers information over the phone and helps injured worker access appropriate medical treatment.
WORKPLACE IDENTIFICATION INFORMATION
Employer Name: Hesperia Unified School District
Search Code: HSPRA
ADDITIONAL INFORMATION
Notice to Employer/Supervisor: Please post in multiple locations within your worksite. If the injury is non-life threatening, please call Company Nurse prior to seeking treatment. Minor injuries should be reported prior to leaving the job site when possible.
For additional information go to the Company Nurse website.