The Affordable Connectivity Program (ACP) is a new federal program that helps low income families afford the cost of having internet service at home. More information about the program can be found here:
https://5il.co/1fy5h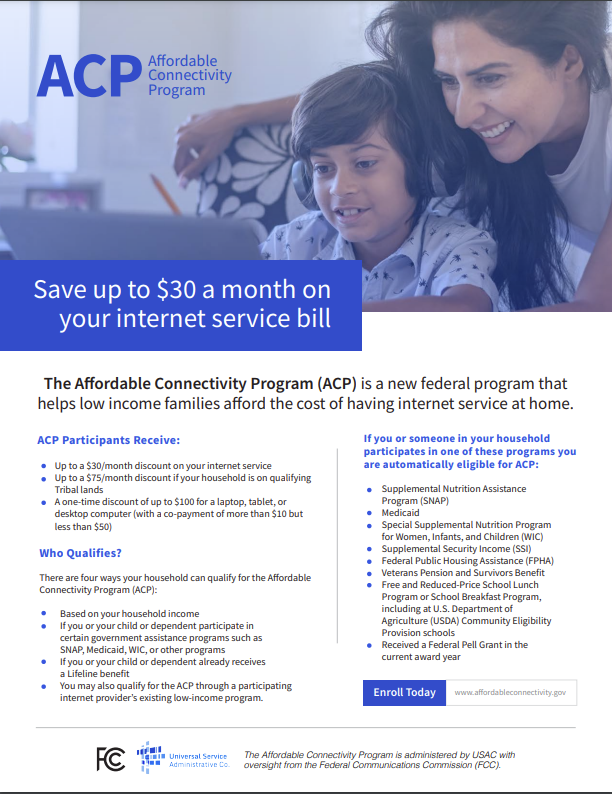 Krystal's Scholastic Book Fair is here! August 15th-19th Students will be able to shop for books during their lunch time or with their class. Parents are invited to shop after school on Wednesday (8/17 at 2:15) or Friday (8/19 at 3:15). Your child can shop "cashless" by loading up their eWallet. Visit Krystal's Scholastic Book Fair website for more info:
https://bityl.co/DmAN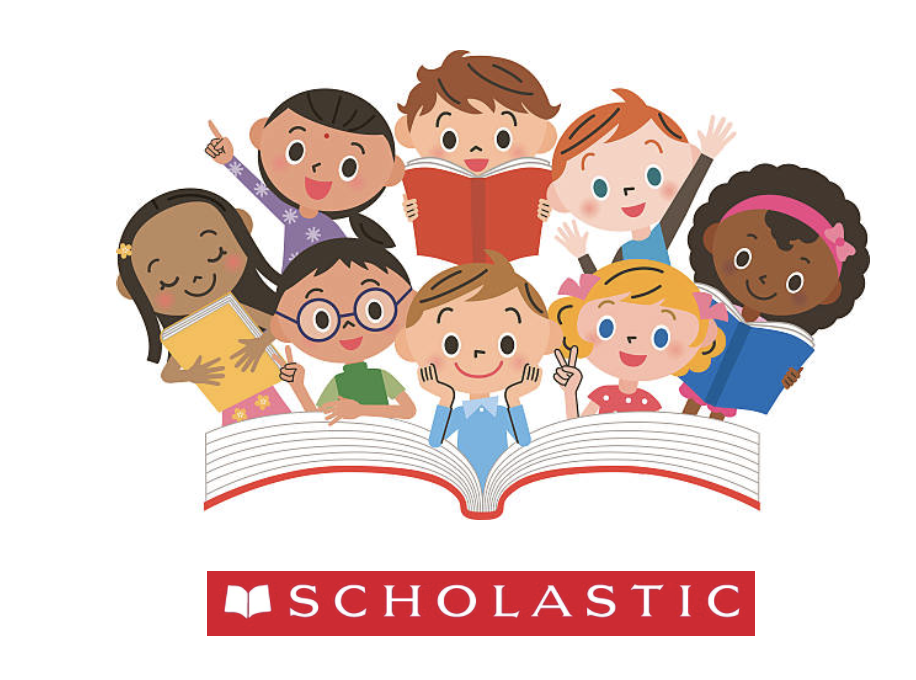 Attention all educators: HUSD is hosting an Ed-Tech workshop on Saturday, August 20th, 2022 9am-1pm at Hesperia Junior High School. If you are interested in attending please RSVP by 5pm on Thursday Aug 18th. Go to
https://bit.ly/3JJXtFz
to RSVP for the event.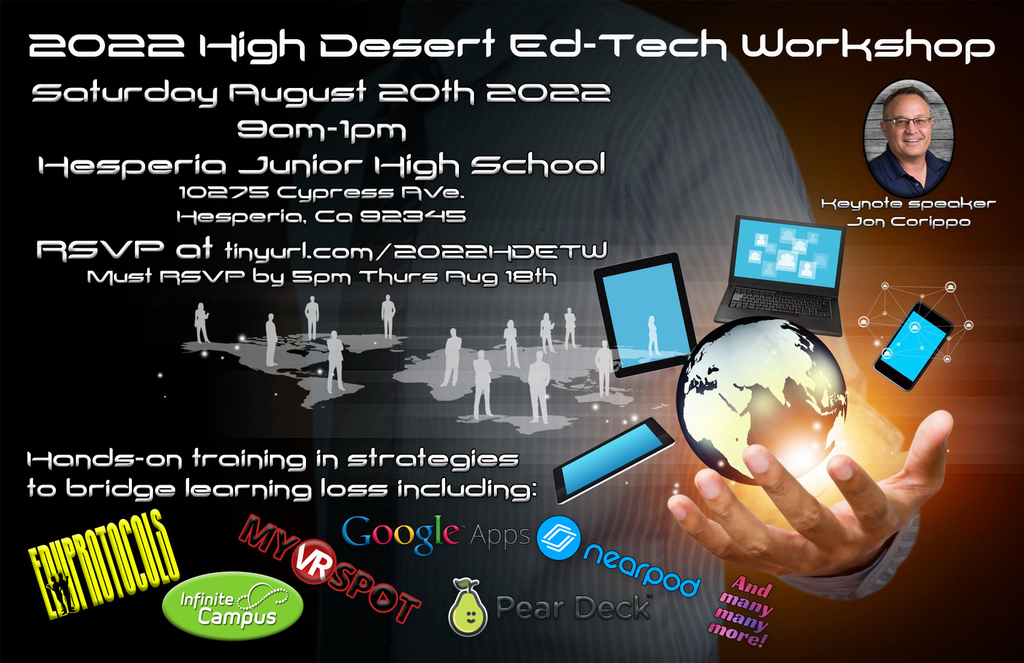 Hello Krystal Families! As a reminder, we have added "gray" to our school colors allowed for tops and bottoms. All hats, shirts and bottoms must be solid in color and free of any pattern/design. Please see the links below for a dress code "cheat sheet" as well as detailed information regarding specific colors and styles allowed. Dress code reminders will be sent home with students not in full dress code. Cheat Sheet:
https://bityl.co/DjkU
Detailed Info (Eng):
https://bityl.co/DjkW
Detailed Info (Span):
https://bityl.co/DjkZ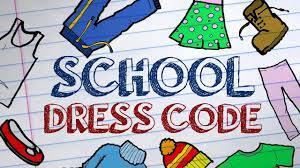 Are you ready for our first session of Drill Team? Krystal's Drill Team is an after school club open to 3rd-6th grade students. Please view the form linked below for more details. Due to high interest in the club, students may be chosen through a lottery system.
https://bityl.co/DiVH

Hello Krystal 4th, 5th & 6th Grade Families! Are you interested in being a part of our music program? Visit Mr. Ingram's website for more information on how to sign up and to enter the instrument lottery.
https://bityl.co/DiV7


We are excited because tomorrow, 8/4 is the first day of school!!! Here are a few reminders: -School starts at 9:10am and gates open at 8:40am. -Families are welcome to walk students on campus to find their line up area on the first day -Tk and Kindergarten start their "all day" schedule immediately (first day of school) -It is very important that you have filled out the dismissal form:
https://bityl.co/DdTb
Most importantly, please have patience. You will notice we have construction in our bus zone which will impact our arrival and dismissal. Wait time is typically a little longer the first few weeks of school but it will get better once everyone is familiar with the process. We will do the best we can to keep arrival as safe and as efficient as possible. We also have plenty of adult supervision out front and around the perimeter of the school to help students get to where they need to be. Mrs. Garibay and Mrs. Primrose are looking forward to an amazing 22-23 school year! We can't wait!


2nd-6th Grade Back to School Night Join us on Thursday, August 25th, 5:00-6:00pm!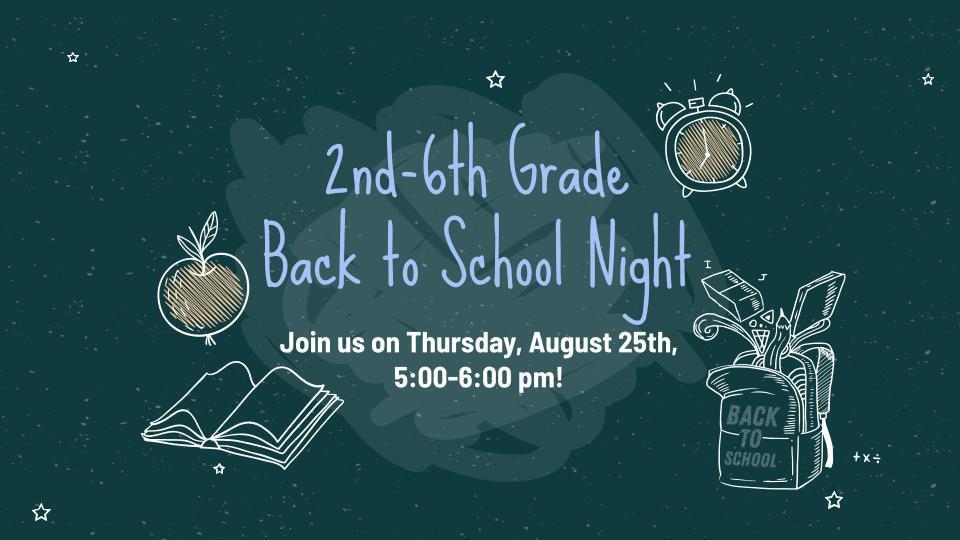 Are you ready for the first day of school? Make sure you check out your teacher's supply list on our website. Visit krystalschool.org, click 'Menu,' 'Parent' and then 'Grade Level Supply Lists and Expectations.' We look forward to seeing you on August 4th!

Krystal School Tk/Kindergarten and 1st Grade Back to School Night Join us to meet your teacher and check out your classroom! Tuesday, August 2nd, 5:00-6:00 pm **BTSN Dates for 2nd-6th will be announced soon**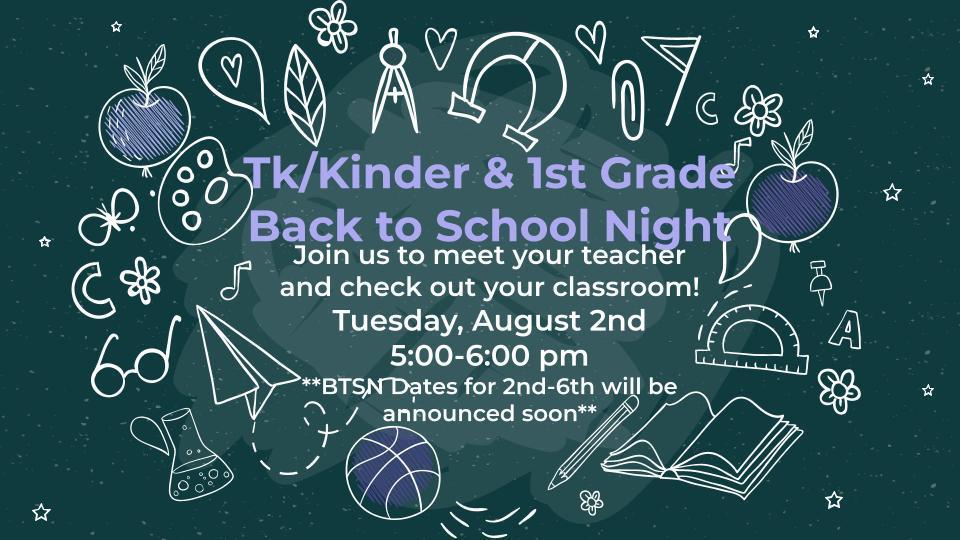 https://bityl.co/DMrx
Welcome back Krystal Comets!! We are very excited for the 2022-2023 school year! Please read through the document linked above for important information and some answers to commonly asked questions. Please share this document with any family members that will be assisting with drop-off/pick-up.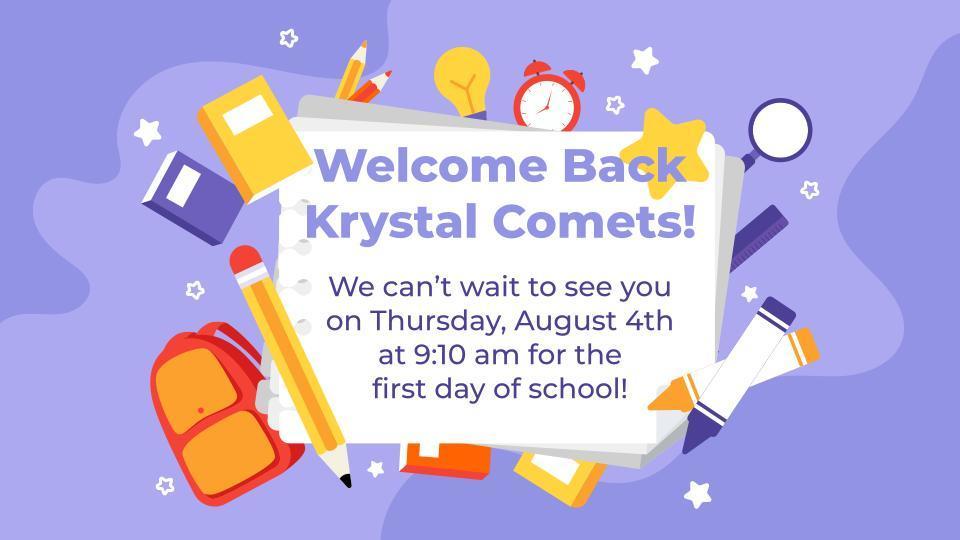 Families may drop off uniforms that no longer fit (in good/clean condition) to the front office (Tuesday 7/26 - Thursday 7/28 from 8:30-4:00pm). Families will receive one ticket for each item turned in. Tickets can be redeemed for uniform pieces on August 1st from 2:00-4:00 pm.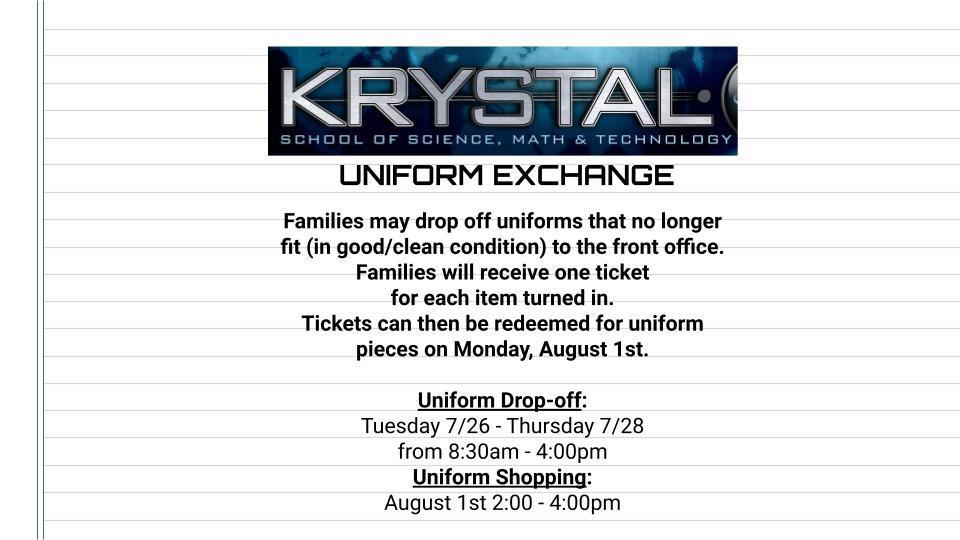 Krystal Spirit Day! Tomorrow (5/24) is Sports Day, wear your favorite team shirt!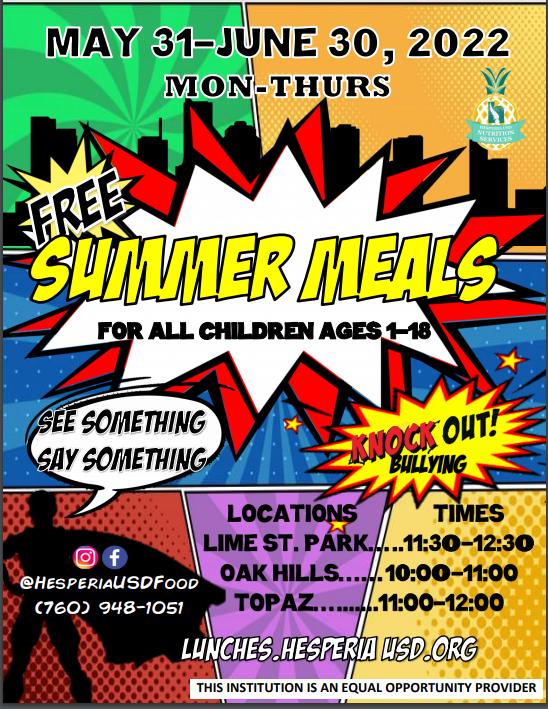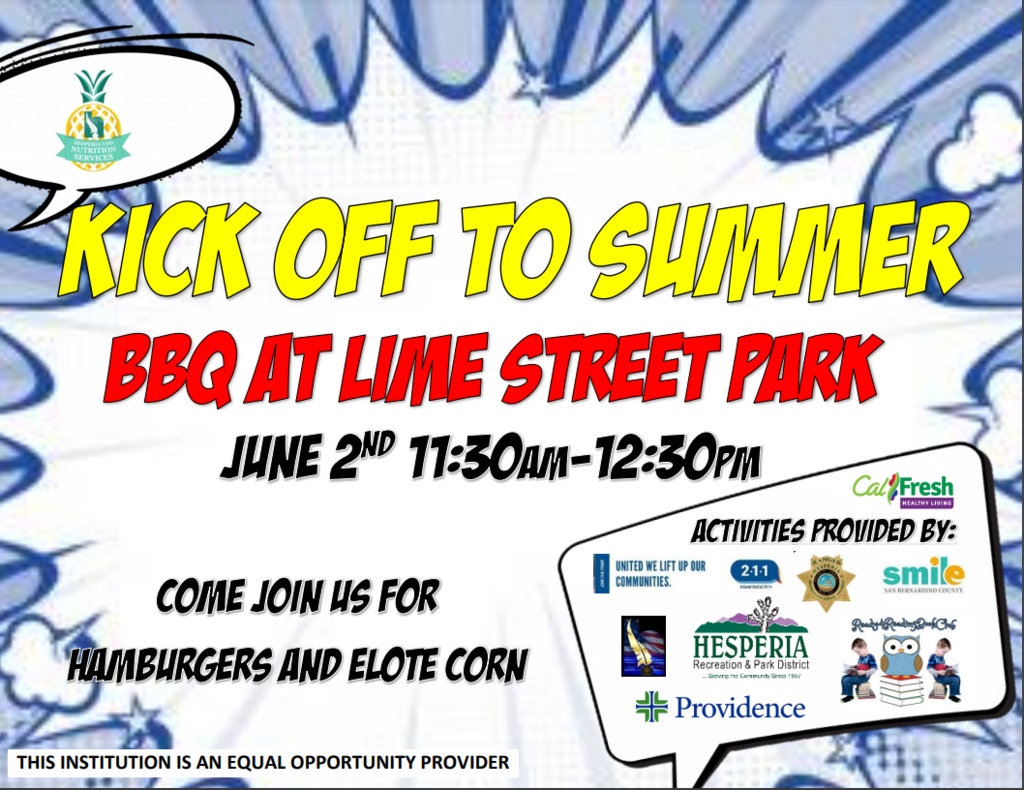 Krystal Families, if you haven't done so already, please take a moment to fill out this survey. Your voice is important to us! We will use information from this survey when planning for next school year. Continuous improvement based on feedback helps us to maintain our high expectations and create positive learning experiences. Thank you for your support! #wearekrystal
https://forms.gle/Cw7rXDh4DTubobQ69

The district IT team is hosting a Smash Brothers tournament for elementary students grades 1st-6th at Cypress Elementary on May 18th starting at 4PM. Registration will be open now through May 16th. To sign up please go to the link here:
https://forms.gle/8ecpbfyyEnsk3Tt59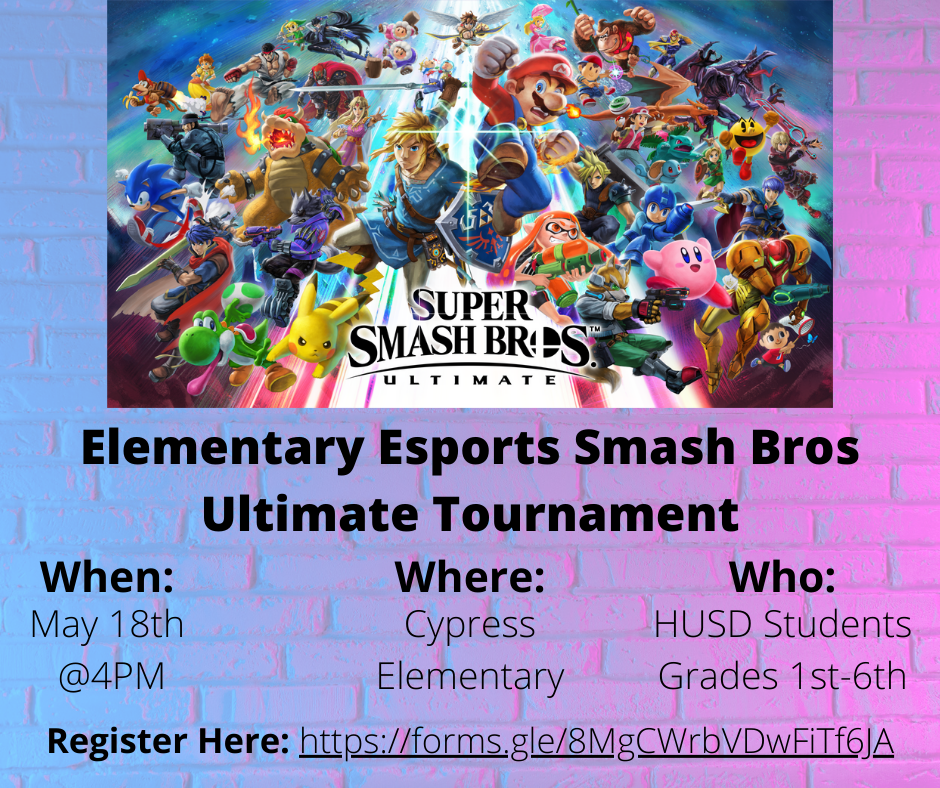 Parent Survey 2021/2022 Krystal wants to continue to build a program that meets the needs of your student and that develops strong partnerships within our school community. Please answer the following questions. Thank you for your participation and continued support this school year! If you are unable to fill out this form we would be happy to help you in the office.
https://forms.gle/4fGFQCkzXjKZvXni7

Krystal's Scholastic Book Fair is here! May 9th - 13th Students will be able to shop for books during their lunch time or with their class. Parents are invited to shop Wednesday (5/11) after school at 2:15pm. Don't miss this book fair, all books are BUY ONE GET ONE FREE! Your child can shop "cashless" by loading up their eWallet. Visit Krystal's Scholastic Book Fair website for more info:
https://bityl.co/C6eV